About
I am an artist in Osterville, MA.
Regularly shown and sold at local and regional plein air festivals around Cape Cod and the surrounding islands, my work has been exhibited in several northeast states and is part of the collections of many private collectors.
I've been making art in some form since childhood. My first solo exhibition in 2010 was a series of works featuring the human form.
I love capturing my impressions of people and the natural beauty that surrounds us. I paint outside in all kinds of weather. Elevating the activity to sport, I often ride my bike to paint on location and find vistas that I may not otherwise notice. Using only palette knives to apply color, my outdoor oil paintings are comprised of thick strokes resulting in a sculptural feel.
The changing light and conditions of outdoor painting forces rapid decision-making. I work quickly to interpret a slice of time before it passes. While it's challenging, it's also cathartic to immerse myself in the environment I am representing to the point where everything else in my mind falls away.
My watercolor and ink pieces bear a similar ephemeral feeling expressed with line and fluid color. When I portray people, the same loose, impressionistic style carries through. I use my studio to experiment and play with techniques and materials that are less suitable for painting on scene.
Cuttyhunk Plein Air Festival
Bike as Easel
Bike and paint session at a local beach in late winter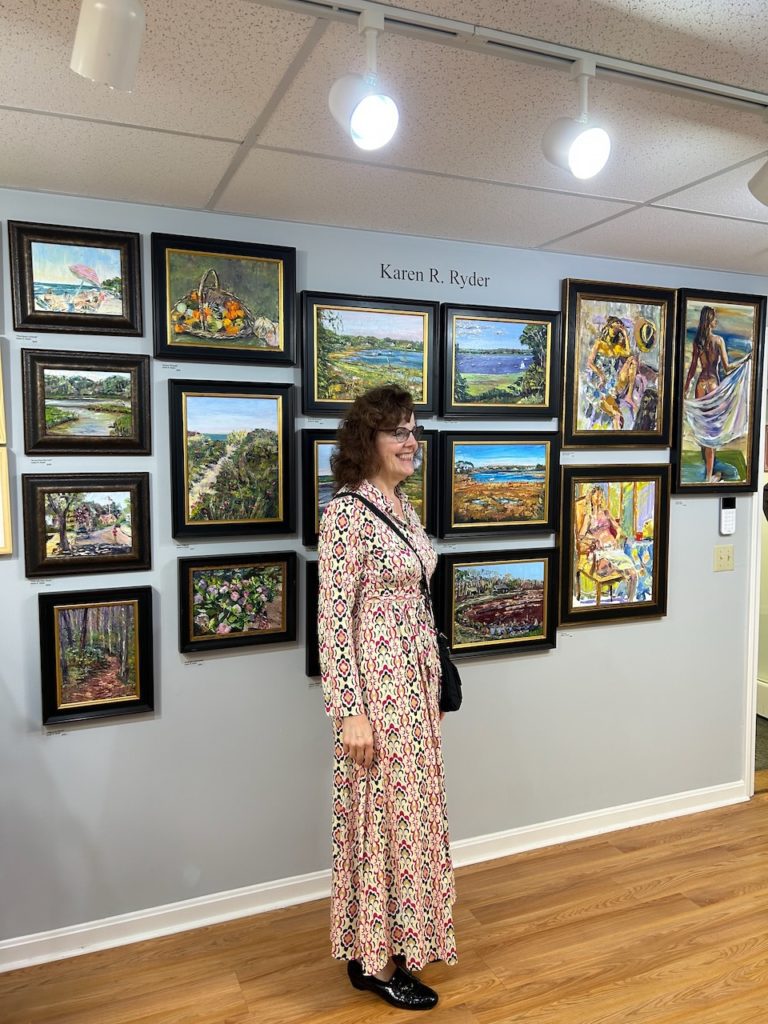 Recent Gallery Exhibition